Prof. Dr. Stephan Kröner
Prof. Dr. Stephan Kröner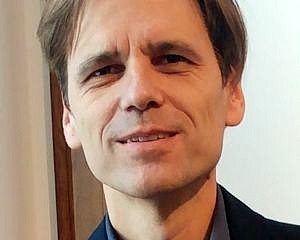 Stephan.Kroener@fau.de
Tel.: +49 911 5302-95167
Room U1.0281, Regensburger Str. 160, 90478 Nürnberg, Consultations by appointment
ORCID-ID: 0000-0001-9396-9168
Stephan Kröner received his MA (Diplom) in Psychology from Justus-Liebig-University (Gießen, Germany), his Ph.D. in Psychology from Erfurt University (PH Erfurt, Germany) and his venia legendi for a habilitation thesis submitted at FAU University.
Current Third-Party Funded Projects
Selected Publications
Smolarczyk, K., & Kröner, S. (2021): Two decades in the making: A scoping review on research on digital making and its potential for digital empowerment in non-formal settings. Journal of Research on Technology in Education. https://doi.org/10.1080/15391523.2021.1974987   ( post-print)
Kröner, S., Christ, A., & Penthin, M. (2021). Stichwort: Digitalisierung in der kulturell-ästhetischen Bildung – eine konfigurierende Forschungssynthese. Zeitschrift für Erziehungswissenschaft, 24, 9-39. https://dx.doi.org/10.1007/s11618-021-00989-7
Bisharat, K., Christ, A., & Kröner, S. (2020). Detrimental effects of an economic crisis on student cognitive achievement–A natural experiment from Palestine. Intelligence, 79, 101435. https://doi.org/10.1016/j.intell.2020.101435
Christ, A., Becker, N., & Kröner, S. (2020). Multiple complex problem-solving scenarios: The incremental validity of ability self-concept beyond reasoning in adults. Intelligence. https://doi.org/10.1016/j.intell.2019.101421
 Christ, A., Penthin, M., & Kröner, S. (2019). Big Data and Digital Aesthetic, Arts and Cultural Education: Hot Spots of Current Quantitative Research. Social Science Computer Review. https://doi.org/10.1177/0894439319888455
Fritzsche, E.S., Händel, M., & Kröner, S. (2018). What do second-order judgements tell us about low-performing students' metacognitive awareness? Metacognition and Learning, 13, 159 – 188.
Rudolph, J., Niepel, C., Greiff, S., Goldhammer, F., & Kröner, S. (2017). Metacognitive confidence judgements and their link to complex problem solving. Intelligence, 63, 1-8.
Schüller, E., Birnbaum, L., & Kröner, S. (2017). What makes elementary students read in their leisure time? Development of a comprehensive questionnaire. Reading Research Quarterly, 52 161-175.
Further information: complete list of publications