Dr. Lisa Birnbaum
Dr. Lisa Birnbaum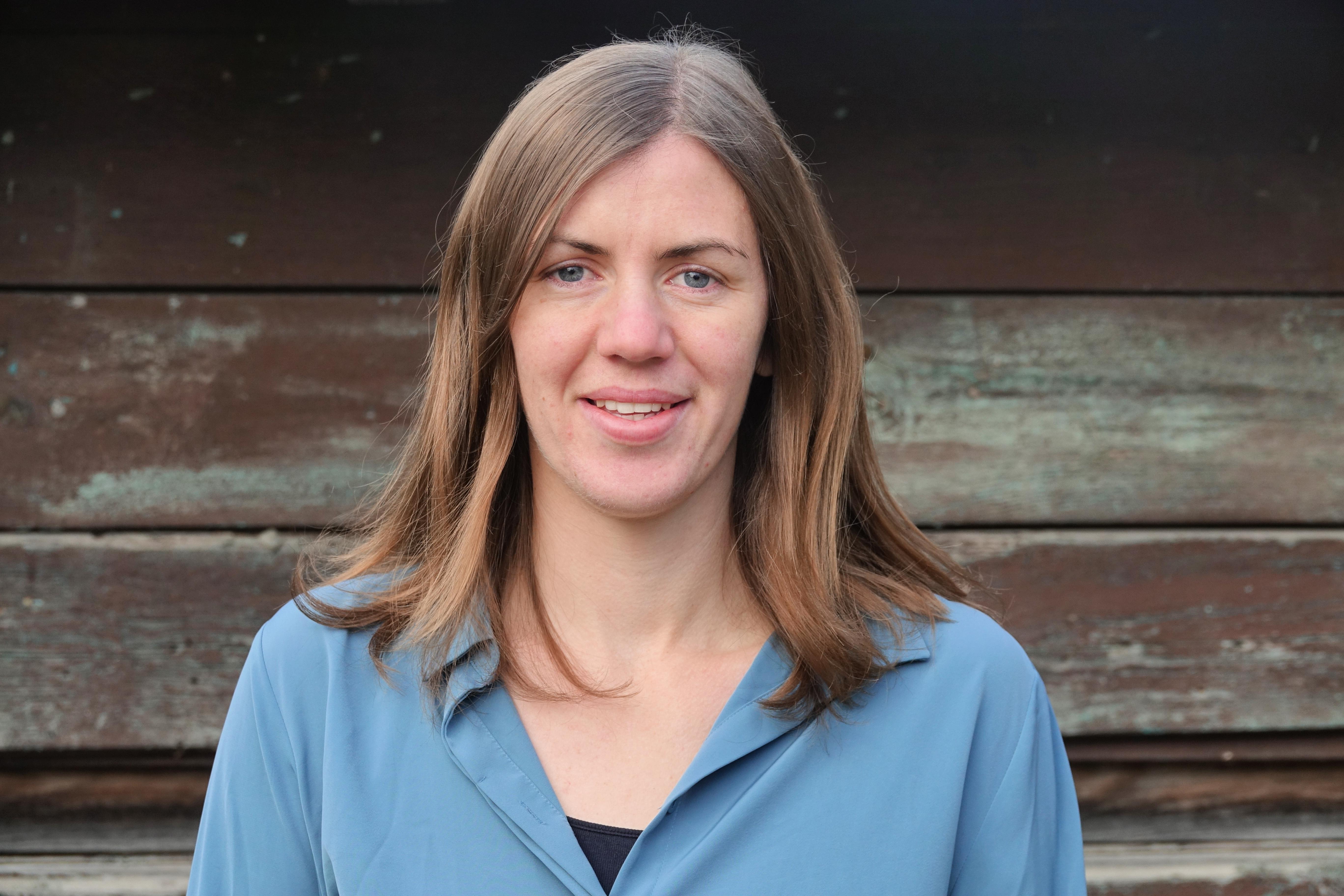 Email: lisa.birnbaum@fau.de
Room U1.0281
Regensburger Str. 160, 90478 Nürnberg
Consultations by appointment
Education
Abitur, Gymnasium Carolinum Ansbach (2011)
BEd and Federal Licensing Exam for teaching at secondary schools in Religious, German, Music and Work-Economics-Technology Education, [1. Staatsexamen im Lehramt an Hauptschulen] FAU Erlangen-Nürnberg (2014)
MA in Empirical-Educational Research, FAU Erlangen-Nürnberg (2015)
Doctorate in Psychology, FAU Erlangen-Nürnberg (2021)
Professional Career
Research associate Empirical Educational Research, FAU Erlangen-Nürnberg (2015-ongoing)
Grants and Third-Party Funded Projects
Collaboration in Research Projects
Journal Articles (peer-reviewed)
Books
Jörissen, B., Kröner, S., Birnbaum, L., Krämer, F. & Schmiedl, F. (2023). Digitalisierung in der kulturellen Bildung: Interdisziplinäre Perspektiven für ein Feld im Aufbruch. kopaed. https://doi.org/10.25656/01:26963
Dissertation
Birnbaum, L. (2022). Freizeitliches Schreiben und Lesen von Kindern im Grundschulalter: Bereichsspezifische Überzeugungen, Geschlecht und Bildungshintergrund als Determinanten. [Doctoral dissertation, Friedrich-Alexander-Universität Erlangen-Nürnberg]. OPUS FAU. urn:nbn:de:bvb:29-opus4-198909
Book Chapters
Christ, A., Birnbaum, L., Smolarczyk, K. & Kröner, S. (2023). Verortung der Förderrichtlinie DiKuBi und ihrer Vorhaben im Kontext der internationalen Forschung zur Digitalisierung in der kulturellen Bildung. [Incorporating the funding guideline DiKuBiand its initiatives within the context of international research on digitalization in cultural education.]  In: Jörissen, B., Kröner, S., Birnbaum, L., Krämer, F. & Schmiedl, F. (2023). Digitalisierung in der kulturellen Bildung: Interdisziplinäre Perspektiven für ein Feld im Aufbruch [Digitalization in Cultural Education: Interdisciplinary Perspectives for an Emerging Field]. kopaed. 177-194. https://doi.org/10.25656/01:26963
Birnbaum, L., Leopold, K. & Kröner, S. (2023). What's next. Perspektiven für ein erweitertes Verständnis von (digitaler) kultureller Bildung.[Perspektives for an Expanded Understanding of (digital) Cultural Education.] In: Jörissen, B., Kröner, S., Birnbaum, L., Krämer, F. & Schmiedl, F. (2023). Digitalisierung in der kulturellen Bildung: Interdisziplinäre Perspektiven für ein Feld im Aufbruch. [Digitalization in Cultural Education: Interdisciplinary Perspectives for an Emerging Field]. kopaed. 195-206. https://doi.org/10.25656/01:26963
Birnbaum, L., Flasche, V., Hasselhorn, J., Jörissen, B., Kröner, S., Lehmann, A.C., Lill, F., Smolarczyk, K. & Wießnet, V. (2020). Kondensiertes Glück? Komplexe Forschungsdesigns zur Entwicklung musikpädagogischer Interventionen.[Condensed Happiness? Complex Research Designs for the Development of Music Education Interventions.] In: Timm, S., Costa, J., Kühn, C. & Scheunpflug, A. Kulturelle Bildung. Theoretische Perspektiven, methodologische Herausforderungen und empirische Befunde [Theoretical Perspectives, Methodological Challenges and Empirical Findings] 317-334. Münster: Waxmann. (open access)
Selected Conference Contributions
Birnbaum, L. & Kröner, S. (2023, August). Children leisure writing activities and related beliefs. Presentation at the EARLI Conference 2023, Thessaloniki, Greece.
Birnbaum, L. & Kröner, S. (2023, Februar-März). Citizen Science als Forschungsansatz für erfolgreiches Zusammenwirken von Forschung und Praxis. [Paper presentation ]. Gesellschaft für Empirische Bildungsforschung, Essen.
Birnbaum, L., Smolarczyk, K., Christ, A. & Kröner, S. (2022, September). Extracurriculares Musizieren in der Jugend: Eine textmining-gestützte Forschungssynthese. Präsentation auf der Sektionstagung der Arbeitsgruppe für empirische pädagogische Forschung (AEPF) in der Deutschen Gesellschaft für Erziehungswissenschaft (DGfE) 2022, Stuttgart.
Reviewer Activities
Journals: Current Psychology, Journal for Educational Research Online, Journal of Writing Research, MedienPädagogik: Zeitschrift für Theorie und Praxis der Medienbildung, Psychology of Music, Reading Teacher, SAGE Open, Zeitschrift für Erziehungswissenschaft
Conferences: DGPS, EARLI, GEBF