Digital regional development and social innovation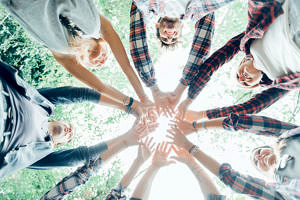 The digital transformation of society in structurally weak rural regions has profound implications for education and empowerment. While these have long been regarded primarily as an additional challenges, they may also offer the potential for empowerment. Particularly, participatory regional development may have a positive impact on sustainable development in rural areas threatened by demographic decline. In a recent project, we identify, systematize and analyze Europe-wide examples of "good practice" related to digital strategies and tools that can foster participatory regional development. From this, we develop an orientation framework for digital measures for participatory regional development.
Regional development is a topic relevant to educational research in three ways. First, empowerment processes that may occur in the context of participatory digital regional development are of interest. Second, it is about the beliefs regarding rural areas which contribute to place attachment and how they may be positively affected via digital participatory regional development. At the same time, it is important to investigate how this can successfully counteract rural exodus of youth in particular. The latter is important, as it is an essential prerequisite for successful informal and nonformal education, as well as for cultural participation and digital empowerment, that there is a critical mass of children and young people who can contribute to the success of education and empowerment in rural areas.
---
Recent Research Projects on Digital Regional Development and Social Innovation

Recent Publications on Digital Regional Development and Social Innovation

---