"Einfach informiert" – A Citizen Science Project on Local News in Plain Language for the District of Ansbach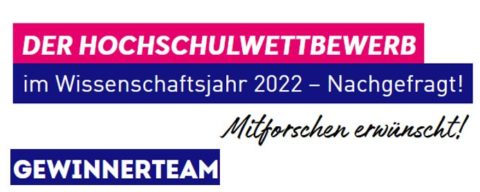 Principal Investigators: Anne Hümmer, Lisa Birnbaum
Period: 2022
Funding: Federal Ministry of Education and Research and Wissenschaft im Dialog (German organisation for science communication) The project is one of the winning projects in the "Hochschulwettbewerb im Wissenschaftsjahr 2022" university competition on science communication. This year's competition focuses on citizen science and participation.
Abstract:
Access to comprehensible information is important for participation in society. Being informed about the region in which one lives and the sense of belonging to this region are interconnected (Süper, 2013). However, standard language, as we encounter it in many media and also in newspapers, is not suited for everyone. Some populations have difficulty reading complex text (LEO-study 2018). One approach to solving this problem is the concept of plain language (Einfache Sprache), as understood by about 95 percent of the German population (LEO-study 2018). In plain language, foreign words are explained, sentences are shorter, and the focus is on the most important information. There are some nationwide newspapers in Germany that use this language, but information at the regional level is rare.
In a co-creative process, our team of citizens and scientists will develop a local newspaper for the district of Ansbach, Germany. There will be four issues between June 2022 and September 2022. On April 29 and 30, we start with a workshop on writing and translating into plain language.
The project explores how working on the newspaper and reading it in plain language impacts people's sense of being informed about the region and their sense of belonging. In co-creative workshops with citizen scientists, we develop a questionnaire on these variables and collectively analyze the collected data. The results are discussed and disseminated to the public.
Further information: Einfach informiert! (hochschulwettbewerb.net)